Real estate investors, as its name suggests, are people who expand their investment in real estate properties.
And while this type of investment seems to be promising, especially with the numerous benefits associated with it, it can be a challenging venture to explore.
Considering you'll be handling tangible assets, good research on how the real estate industry works is essential.
If you're looking into diversifying your investment portfolio and tapping into the potential of real estate properties, you've come to the right place. In this article, we're going to outline tips you can keep in mind to jumpstart your journey as a real estate investor.
Learn The Basics First
Much like any industry you'll venture in and spend money on, it's essential to know the basics.
This allows you to see the big picture, which can help you make well-informed decisions along the way.
And as you better understand how the real estate industry works, chances are, the better you can navigate this journey too.
To start, you can check various resources online and even in printed journals or books that feature insights and concepts about the real estate industry.
Moreover, you can also attend seminars and enroll in online courses to get more detailed information about the processes involved in the industry and what it entails.
You can also browse the web for online real estate forums or discussions that feature people who already have established a career in this field.
The goal is to learn everything you can about the real estate industry.
Aside from learning the ins and outs of real estate, you can also research financing options to help you fund your investment. You can find out here to help you start.
Establish A Business Plan
Now that you have a deeper understanding of how the real estate industry works, as an investor, it's essential to know your investment goals and the strategies you need to reach them.
An investment plan can be your map of how to proceed on your real estate investment journey and how you generate income.
For instance, are you planning to be an active investor, wherein you'll mostly be involved in the various processes?
In such a case, you can do house flipping or wholesale to agents and other investors. You can also opt to purchase rental property and manage its day-to-day operations.
Or perhaps you don't have any spare time to be hands-on with your properties.
You have two options in this case. You can hire a property manager to oversee and manage your commercial or residential building.
Or you can also be a passive investor wherein you'll buy shares through REITs and crowdfunding.
Research Properties To Invest In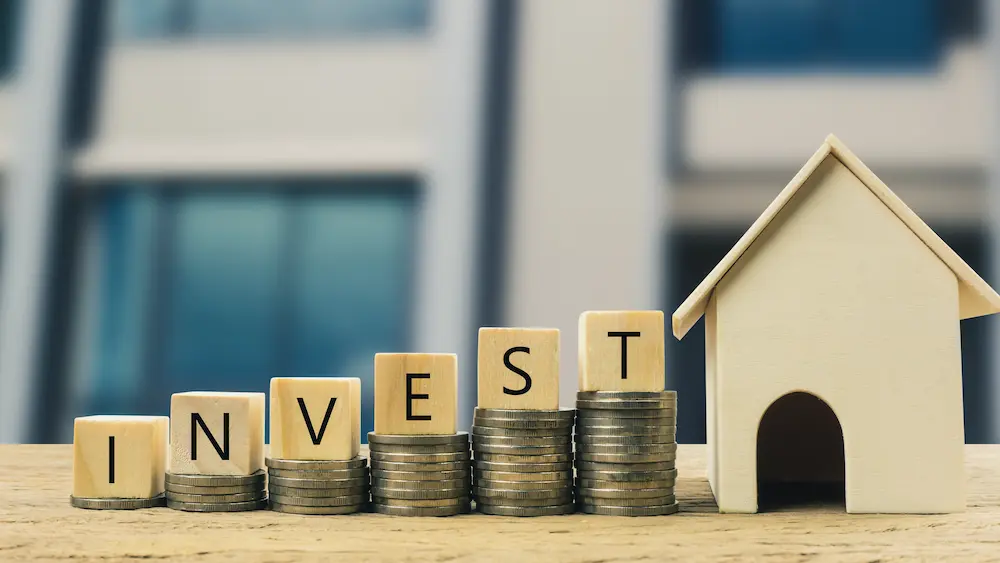 As briefly mentioned in the previous section, there are various ways you can invest in real estate.
Once you've pinpointed which approach suits you best, you can dive into the specifics and look for properties worth investing in.
For instance, if you're looking to make money from a rental property, consider looking for properties with a high potential for capital appreciation.
Moreover, consider the property's location and proximity to essential amenities like commercial establishments and public transportation. Clients are likely to consider renting your place if it's highly accessible.
But aside from the property's features, it's also essential to study and know the real estate industry market before finalizing your investment. With research, identify the current trends and behavior of renters.
You can align and narrow down your options with these. For instance, for residential properties, what types of properties are usually opted by renters- condominium units, apartments for rent in alexandria va, or a house and lot?
In terms of contract durations- are renters likely to opt for short-term or long-term leases?
By knowing such things, you're better equipped with more information on how to go with your real estate investments.
Build A Network
Networking and building professional relationships with other investors and professionals in the real estate industry can be another step towards success. For one, business partnerships are the foundation of any business, and the same holds true in the real estate industry.
By meeting individuals with the same passion as you, you'd get to learn more insights about the field.
You can also meet people you can collaborate with in your next real estate investment project.
One of the effective ways to build your real estate network is to attend live conference events and real estate seminars.
These events will bring hundreds of real estate contacts under one roof. These events can supercharge your network and help you keep track of people and properties.
Final Thoughts
Successful real estate investing can be a significant source of wealth.
And considering the insights presented in this article, you'll know that investing in real estate properties could also take a lot of time, work, and patience.
As a new investor, it's essential to not just have the knowledge in the field but also the discipline and determination to stay on the course.
And while investors can enjoy multiple benefits from this, understand that real estate investing is not a get-rich-quick scheme.
Moreover, building an investment portfolio takes time. And regardless of the level of your expertise, it's vital to be patient to achieve your investment goals and grow in this industry.