Customer testimonials are present in almost all marketing tools. That's because digital marketers swear by their effectiveness in pushing for conversions.
A 2019 article from the Search Engine Journal indicated that 63 percent of buyers were more inclined to purchase from a brand with product reviews and ratings.
Meanwhile, a study conducted by Dimensional Research discovered that positive customer experience influenced 90 percent of buyers' purchasing decisions.
Client feedback can drive sales, conversions, and brand loyalty when done strategically, especially if they present your products and services in a positive light.
If you have yet to discover how to use it more efficiently, this article is for you.
Are Testimonials Effective?
There are billions of mobile phone users worldwide.
Many users use these devices to search for products and services online or to find out more about companies providing the products and services they need.
Such exercises have been integrated into every prospective buyer's journey and now significantly influence their purchasing decisions.
Take for instance Jobber, a company that develops niche restoration business management software.
After briefly presenting its product's features, including lead, service, customer, and invoice management, the website shows a variety of positive testimonials from past and existing customers for users to understand how they can benefit from the software too.
Many experts consider this vital marketing tool the most effective content for 89 percent of online advertisers.
Furthermore, according to video content production site Wyzowl, testimonials can generate 62 percent of revenue from every user who visits a brand site.
How to Get Optimal Results From Customer Testimonials
Before gathering client testimonials, every business must provide a seamless customer experience and service.
Brands can do this in many ways, depending on which industry they belong to.
They can establish an omnichannel presence or make their site mobile-friendly and easy to navigate as a start.
For service providers, it's a must to make transactions impeccable from the get-go.
Upon inquiry, contractors can use this free estimate template to generate professional-looking and bespoke quotes that they can easily convert to an invoice later.
Once a business is confident with its offers and after-sales support, the next step is to take the following steps:
Consider Your Audience
While gathering and presenting customer testimonials for your business, don't forget that you must target it directly to your prospects and customers.
As a result, your audience will likely respond to testimonials that check these boxes:
Relevant: Ensure that your content is relatable to your clients. Study your buyers' personas, and understand their preferences and problems so that you can use the angle that resonates with them. Choose a client representing your target audience if your product is for a specific demographic and integrate them into your social media marketing campaign.
Brief and concise: The testimonial must be easy to digest and quick to understand, so readers don't need to spend too much time scanning the content to understand the message.
Credible: With permission, include the customer's name, photo, and other details for authenticity. If you have big-ticket clients, ask them to create a testimonial to boost your campaign.
Brands shouldn't edit or create testimonials, as these can backfire and impact their reputation.
In addition, you mustn't use testimonials without the client's permission to avoid legal troubles and destroy customer relationships.
Know How to Identify Compelling Testimonials
Making a great testimonial can be challenging.
First, you must create a balance between presenting the benefits and features of your products without going overboard.
When this happens, your customers might think you're selling fake products or your services are a scam.
According to marketing guru Sean D'Souza, a good testimonial must address the following elements:
The customer's doubts and challenges before availing themselves of the product or service
How the product was able to resolve these challenges
How the customer felt after experiencing the product results
A good testimonial must briefly explain what the product can do and back up your brand's claims. For instance, getting a testimonial like, 'The product is great!' may raise more questions in your audience's minds. To resolve these doubts, choose statements like 'We were able to cut our costs by 20% after using the software' for a more persuasive testimonial.
Make The Testimonials Visible Everywhere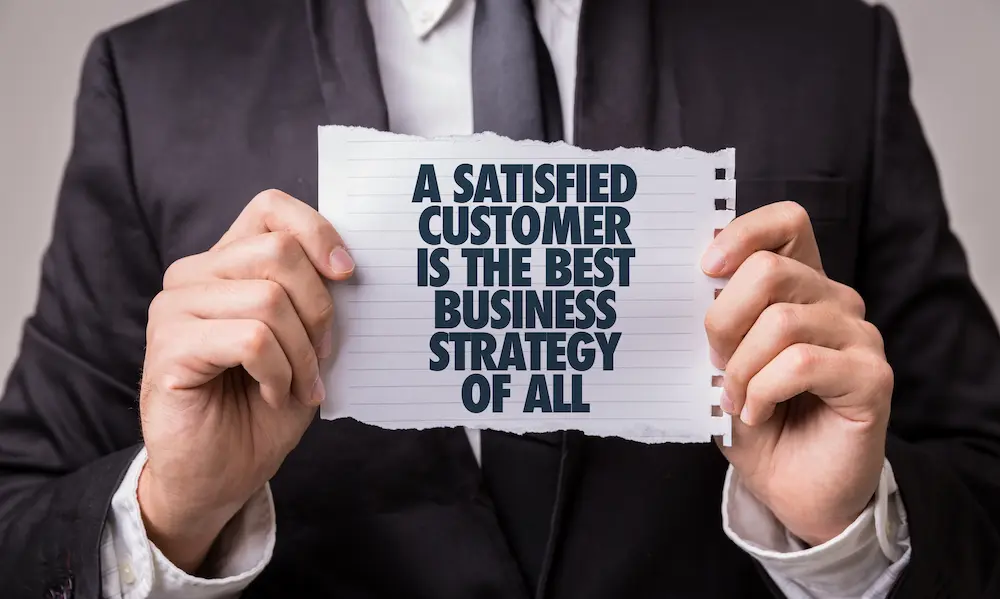 After choosing the most compelling testimonials supplied by your clients, it's time to be creative in inserting these statements into your content.
Experiment with different types of presentations.
Texts and quotes may be good, but consider if you can create testimonials with audio, video, or images, for instance, before and after photos.
Besides sharing them on social media and your websites, consider including these glowing reviews in sales and marketing materials online and offline.
Select the most persuasive testimonials and place them on the most prominent sections of your homepage to attract visitors' attention.
Consider inserting the content at the bottom of your blog article or your advertisements, emails, newsletters, and other marketing collateral.
You may also place testimonial snippets on each of your website pages and put a link that directs the reader to your site's testimonials page.
Do this on all your social media accounts as well for maximum exposure.
Think out of the box and include your chosen content at the back of your business card.
Additionally, consider allowing your clients to place their links on their testimonials to enhance your brand's credibility and authority.
Bottom Line
As a brand, you need your clients to convey their experience with your company.
This marketing tactic is more effective than creating sales-y content.
It builds trust in your brand and removes the doubts a buyer may have about your offers.
More importantly, it backs up your claims of being one of the best options on the market.
Brands with an online presence should make customer feedback prominent on their websites, ads, and social media accounts.
Follow the tips discussed above to make this vital marketing and sales tool more persuasive.
Reference: D'Souza, D. Undated. Three Core Elements of Testimonials.www.psychotactics.com https://www.psychotactics.com/testimonials-3-core-elements/. Accessed 14 July 2022.