Don't you just hate it when you try to make a purchase only to realize you forgot your wallet, which had your credit card or cash? If you've ever been in this situation, you'll understand how important alternative payment methods are.
The good news is that many gas stations have devised innovative ways to make payment easier for customers with or without cash. One of these methods is accepting payments with PayPal QR codes via your mobile phone. With this method, customers who use Paypal to send or receive money can also use it to pay for gas at gas stations.
This guide will tell you everything you need to know about using Paypal QR codes, including which gas stations accept them and how to use them there.
So, let's get started!
What is a Paypal QR Code?
A Paypal QR code is a touch-free and scannable code that lets customers pay using the Paypal app on their own devices. With a Paypal QR code, you can scan, pay, and go without the stress of handling cash or cards.
For customers to use the Paypal Qr code, businesses must first generate their unique QR code online or in the Paypal business app. Once it is set up, customers can easily open the Paypal app, scan the QR code, enter the amount to be paid and tap send.
Using Paypal QR codes at gas stations poses many benefits for the gas station and the customer. Some of these benefits include:
Fast and easy payment option.
More efficient in storing information.
Safe and secure mode of payment because the transaction between the buyer and seller is encrypted.
You don't need to have cash or credit cards with you.
Major Gas Stations That Accept Paypal QR Codes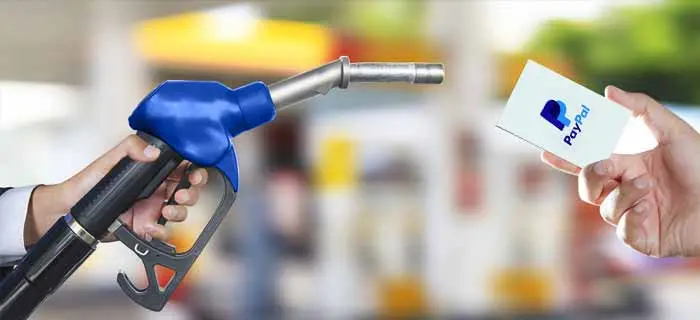 Modern-day gas stations have grown more customer-focused, allowing them to take PayPal QR codes as a form of payment. Although not all gas stations accept PayPal QR codes, we have compiled a list of some of the major ones that do.
Chevron
Chevron Corporation is an American global energy firm and one of the world's largest oil companies. It takes pride in being a human energy company that always puts people at the center of its energy conversation.
In the spirit of being customer-centric, Chevron partnered with Paypal in 2018 to provide its customers with an additional payment option of paying for gas using their Paypal account. Thanks to this partnership deal, you can now drive to the nearest Chevron gas station and use your Paypal account to pay for fuel from the comfort of your car.
Shell
Shell is a British multinational oil and gas company headquartered in London, England. Since its inception in 1907, Shell has grown into a global corporation with over 14,000 stations in the United States.
To improve the fuelling experience of customers at Shell gas stations, they began implementing Paypal QR codes. Navigating the process is easy. Simply go to the profile section on the Shell app and select Paypal as the payment method.
Phillips 66
Headquartered in Westchase, Houston, Texas, Phillips 66 is a major American energy company with various gas stations across 48 states.
With its new generation of cloud-based mobile pay solutions, Phillips 66 makes it easy for its customers to pay through their mobile phones using Paypal. However, it only accepts PayPal through Samsung Pay at selected locations.
Exxon Mobil
Exxon Mobil is a US-based oil and gas company formed in 1999 by the merger of Exxon and Mobil. Being one of the world's largest publicly traded international oil and gas companies, Exxon has greatly evolved with more than 10,000 gas stations nationwide.
With its range of convenient payment methods, including Paypal, Exxon Mobil stations allow you to pay from the comfort of your mobile phone.
BP
Headquartered in London, UK, Bp is an integrated energy business focused on delivering energy solutions to customers around the world. Bp has become a significant player in the oil industry with operations across different continents.
If you wish to use the BPme app to pay for gas with your PayPal account, simply add Paypal as your preferred payment option to your BPme wallet, and you're ready to go.
ARCO
ARCO takes pride in offering top-tier gas to customers in over 15 states across the US, with nearly 1,500 locations in the Midwest and West Coast. It is further known for offering affordable gas prices while maintaining quality and ensuring customer satisfaction.
ARCO extends this customer-focused attribute in accepting Paypal QR code payments when linked to Google Pay and Samsung Pay for quick and easy payment at the pump.
Sunoco
Since its founding in 1886, Sunoco has evolved from the small oil company it used to be to one of the largest fuel distributor companies in the United States.
With its heritage of quality and customer-first approach, it began implementing payment with Paypal QR codes.
Sunoco uses the Paypal app as a payment method, whether you choose to pay in the store or right there at the pump.
Valero
Valero is the world's largest independent refiner and one of the biggest oil companies in the world.
Headquartered in San Antonio, Texas, with about 10,000 employees, Valero takes pride in upholding its five guiding principles of Safety, Environment, Community, Employees, and Governance. 
Valero stations offer payments via the Paypal App or Samsung Pay, depending on location.
To be safe, verify your local store's acceptance of Paypal's Qr code online or over the phone ahead of time.
How Do I Use Paypal QR Code at Gas Stations Through My Mobile App?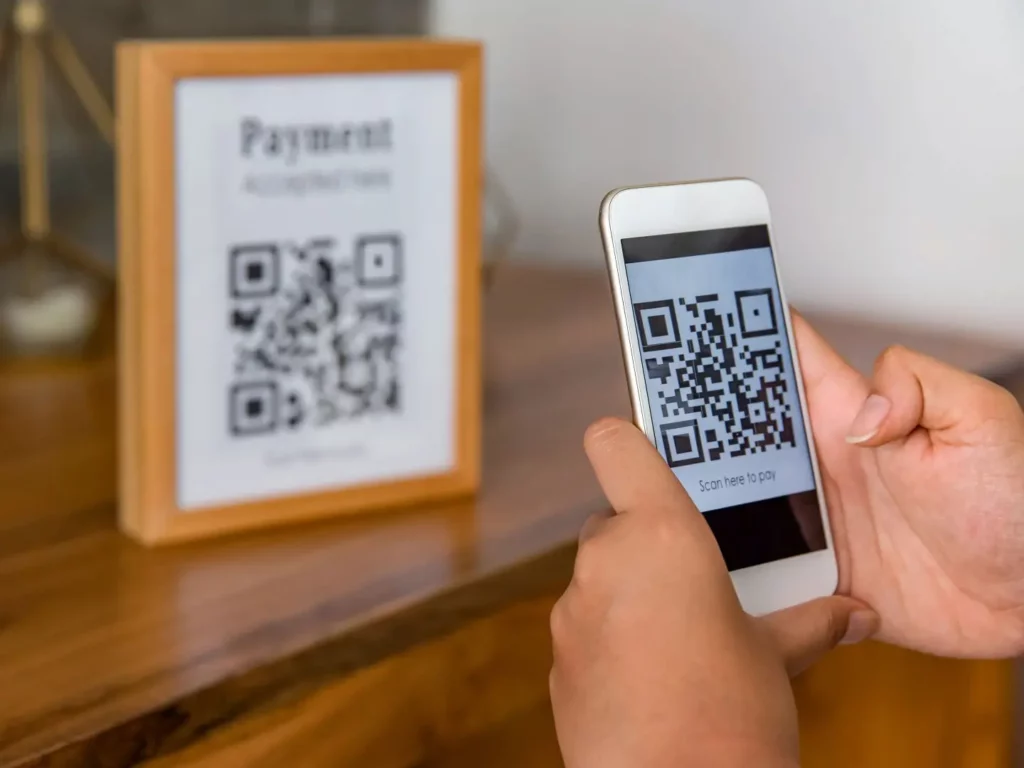 The first step in using Paypal QR codes to make transactions at gas stations as a customer is to have a Paypal account.
Once your account is set up, all you have to do is open your Paypal app and follow these easy steps to make payment.
Go to your home screen and select More from the menu at the bottom of the screen.
Click the Scan to Pay option in the expanded More menu.
The Paypal app will request access to your phone's camera. Select Allow.
Hold your phone camera up to the QR code and scan.
Select Send Money.
Enter the amount to be paid and Click the next button.
Click Send Now.
Once you've made the payment, you'll receive an email notifying you and the gas station that the transaction is complete.
Bottom Line
Although not all gas stations accept Paypal QR codes, the gas stations that do have managed to make buying easier and faster for customers.
So just in case you don't have a Paypal account yet, it'll be best to set up one, so you too can hop on the QR code train and start making payments at gas stations without using cash or cards.  
However, keep in mind that while paying with PayPal QR codes is super easy, it is always a good idea to have a backup, such as a credit or debit card or even some extra cash, in case something goes wrong.